Kathal bij-er Chop (Jackfruit seed's chop)
1:43 PM
There are two types of dishes. One that you grow up eating and two that you know exists but never get a chance to taste. This Kathal bij-er bora is one such dish that I have heard from everyone and almost at every occasion. Come summer, every time you mention jack fruit, people will inevitably ask you whether you have made chops with jackfruit seeds or how delicious it tastes.. Though this was one of my dida's famous recipes but for some unknown reason I never got a chance to taste it when she was with us. And even more unusually Maa never made this at home. So this summer when I saw the seeds being sold in the market I decided to try this. In my family I am known as a jackfruit lover. I love this fruit in each and every form. Raw jackfruit curry is one of my favourite and simply love to relish on the sweet nutty taste of jackfruit seeds too.
In Bangalore we never got to see the seeds in the market. The fewer seeds that I got from the ripe fruits eating all by myself were not enough to make anything other than adding them to charchari. So this time I was quite ecstatic to see the huge quantity I brought home. I wanted to make many a things with this, the beautifuuly nutty smoky seeds that dida used to roast on the slow embers of wood fire. Or the pra0wn and jackfruit seeds curry I just watched on the Television…But this chop topped my to do list. Then again I don't have the recipe. So a quick call was made to my Masimoni (maternal aunt). She is a great cook and has learnt a lot of dishes from Dida, and surprise surprise she was making that same dish when I called her. Summer is the time to savor.
I was quite excited to have finally got the chance to cook this myself so another quick call later Baba was invited for tea too. It was a little tricky but quite easy to cook if you have a good non-stick pan. Baba and hubby liked it thoroughly and the deep fry lover lil monster of mine loved it (no wonder!!!) too. but I wasn't pleased as I was unsure how it fared on the authenticity scale. Its really difficult to grade a recipe unless you know how the real taste should be. So this weekend when Masimoni was here I made it again, and I got the best compliment ever when she said' you made it better than me'.
If you ask me, Yes I will again make this next summer coz it tastes real real good. What floored me was the wonderful aroma of the boiled jackfruit seeds mingled with all the pounded spices. And the fact that it is made with something that we generally throw away makes it extra special. If you want just give it a try and I can promise you wont be disappointed. This goes perfectly well with evening tea.
Before I get into the recipe let me tell you that this could be baked as well. For all you calorie counters that's an easy yet yummy treat. and this treat is healthy too. this is what I just found
"
The seeds would give you around 135 kcal/ 100 gms. It is a rich source of complex carbohydrate, dietary fiber, vitamins like vitamin A, C and certain B vitamins, and minerals like calcium, zinc, and phosphorous. They contain lignans, isoflavones, saponins, that are called phytonutrients and their health benefits are wide-ranging from anti-cancer to antihypertensive, anti-ageing, antioxidant, anti-ulcer, etc. Jackfruit seed powder has the ability to relieve discomfort due to indigestion."
Source
Ingredients:
Jackfruit seeds: 500 gms (approx. 2 cups)
Potatoes: 2 big or 3 medium; (the ides is to add almost the same quantity of potato as seeds)
Dry red chillies: 6-7 or as per your taste
Remove the outer white tough skin from the seeds. Wash it thoroughly under running water. Boil these with the potatoes and little salt. The seeds should become soft.
Mash the seeds and the potatoes while still warm. There should not be any lumps.
Peel and cut the onion, garlic and ginger in chunks. Place these with the seeds, cardamoms and dry red chillis in a mixer and pulse for a cuple of seconds. Or alternatively just roughly pound the spices in a mortar and pestle. The ground spices should be very coarse.
Mix the spices with the mashed seeds. Add sugar and salt to balance the taste. Mix n the turmeric.
Heat a tbsp of oil in a non-stick pan and fry this mixture on very low flame. Continuously stir the mixture to avoid sticking and burning at the bottom. After 5-6 minutes the mixture would be dry and will leave the sides of the pan. Keep on cooking for another 3-4 minutes or till you see oil oozing out from the mixture. Mix in the crushed roasted peanuts, Switch off and cover. Let it cool completely.
In the mean time prepare the batter by making a smooth but thin batter with cornflour and 1/3 cup water. Add a pinch of salt to it.
Once the prepared seeds are soft, take a handful of the mixture and shape them as you wish. The usual shape is like flattened rounds or balls.
Once you finish the whole mixture, heat the oil. Once the oil is hot decrease the flame.
Dip the chops in cornflour batter; roll them in breadcrumbs and fry on low flame till golden on both sides. Take out with a slotted spatula.
Serve hot with salad and sauce.
A Homemaker's Note:
The chops could be freezed after shaping and coating. Use a covered container to store them.
These could be made and freezed for a week.
You can also add fresh grated coconuts to this mixture.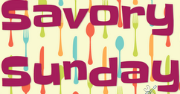 Savory sunday.
Jackfruit, jack fruit seed. kathal, enchor, kanthal bij, kathal beej, jackfruit seed snacks, bengali jackfruit recipe, bangali kanthal bijer bora, bara, bada, vada, authentic bengali recipe, traditional bengali snakcs with jack fruit seed, very old bengali recipe, eastern indian recipes, cutlets made with jack fruit seeds, chop, seeds cake, savory cake, deep fried bengali snack, bengali chop recipe, alur chop, alu kathal bichir chop,